About Us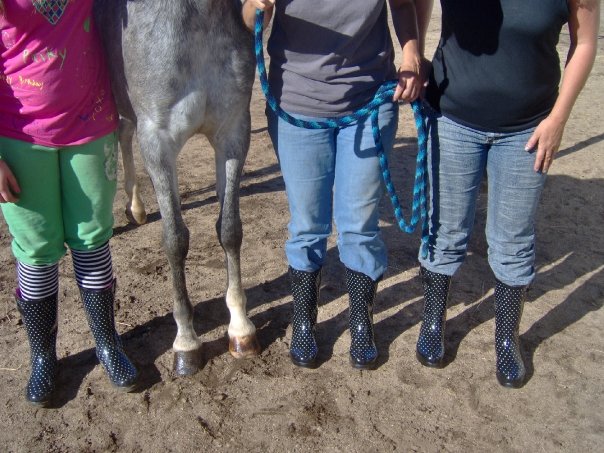 Saddle Up! Tack offers the best of the best new and used items, including, but not limited to saddles, bridles, bits, saddle pads, riding gear, boots and show clothing available at reasonable prices.
Our Showroom is conveniently located in Poway's Horse Country.  We are just steps away from Elston's Hay & Grain at the intersection of Poway Road and Garden Road. Stop in often and browse our items, as we have new items arrive every week.
We care about our Equine Community and all of our Equine Loving Friends.  We strive to provide information and resources concerning the health, well being and safety of your four-legged companion.
Personal Bio
A passion for horses and the one-on-one relationship with them is a beautiful thing. That unique relationship is what inspires me to provide the horse community with a place where horse and rider are in sync through the choices we make in our actions and the equipment and gear we provide for them.
I grew up a city girl with a strong corporate background of working hard and playing harder. I traveled the world and saw horses as only an activity one might do along the way. Horses were just pretty. Horses were something I never dreamed with whom I would have the privilege of having a strong bond and an eternal relationship.
It started with a lease and, eventually, the purchase of my first horse. Soon thereafter, my second and third came into my life. Then one day it clicked. I saw things in myself shown only to me by my own horses. I became a calm, patient, understanding, giving and open human being. Calm in that these beautiful creatures asked me to be in my approach and handling; Patient enough to allow them to learn in their own time; Understanding that horses have their own language; and open to be invited into their lives to be a part of that language and relationship structure. By giving a calm demeanor, a patient state of mind and understanding, it opened me up to learning more of what they need from me, not just what I need from them. My life has been forever touched by these magnificent creatures.
As I continue to learn from them and what others have learned from their horses, I welcome every opportunity to learn something new about them. I will most likely spend the rest of my life trying to learn everything about horses. By sharing these experiences, we can educate each other with the powerful lessons our horses teach us.
To be among people who are as passionate about horses as I am, is an honor and a great privilege. Horse ownership is a great responsibility and the people who dedicate themselves to horses, deserve recognition and praise.
They constantly give to us. Let's give them back something they give us every day… a part of ourselves. Diane
We look forward to meeting you! In the meantime,
Saddle Up! and have a great ride!